Hey guys,
Holidays are a wonderful thing. Obviously they don't happen all the time, so when you do go travelling you'd want it to be somewhere special. Whether that be a nice hotel, an isolated camp site, a road trip with your besties or a safari through Africa. I haven't been to all of these places but they are definitely on my bucket list for the future. The world is full of beautiful places, too many to count in fact. So here I have put together a selection of just 10 holiday destinations you must visit:
1. Hamilton Island
Queensland, Australia
This stunning island is just off the coast of sunny Queensland, Australia making it perfect for any summer vacation. With some of the most beautiful beaches I have ever seen and picturesque views, I would say this is paradise. There is so much to do on Hamilton Island, such as snorkling on the amazing reefs, taking a cruise to the iconic Great Barrier Reef, exploring the island from the air with a helicopter ride, relaxing pool side at the Hamilton Island Hotel, having a spa day, adventuring through the Australian bush or sight seeing with the family.
2. Cappadocia
Nevsehir, Turkey
Cappadocia is located in Turkey and is absolutely breath taking. I mean just look at these images, aren't they stunning! You can take a hot air balloon ride while watching the sun rise right before your eyes or go on a tour through old caves. There is even accommodation inside the caves! This dreamy destination is so welcoming with bustling markets selling fresh foods and kilim.
3. Nishinomaru Garden
Osaka, Japan
These vibrant gardens are to die for, they are so colourful and bright. The Osaka castle lies within the grounds, giving you a double bang tourist attraction. Japan is a very busy country where English is not the native language, but the beauty of this site attracts many tourists, so even those of you not comfortable in non-English speaking countries will feel at home here.
4. Atlantis Royal Tower
Paradise Island, Bahamas
Atlantis Royal Tower Hotel is located on Paradise Island home to the capital city of The Bahamas, Nassau. Its exquisite architecture and surreal surroundings make it a must-go-to on any ones bucket list. The hotel offers many awesome activities including: an under-water water slide, close and personal with dolphins, snorkeling over coral reefs and many fun activities for the kids.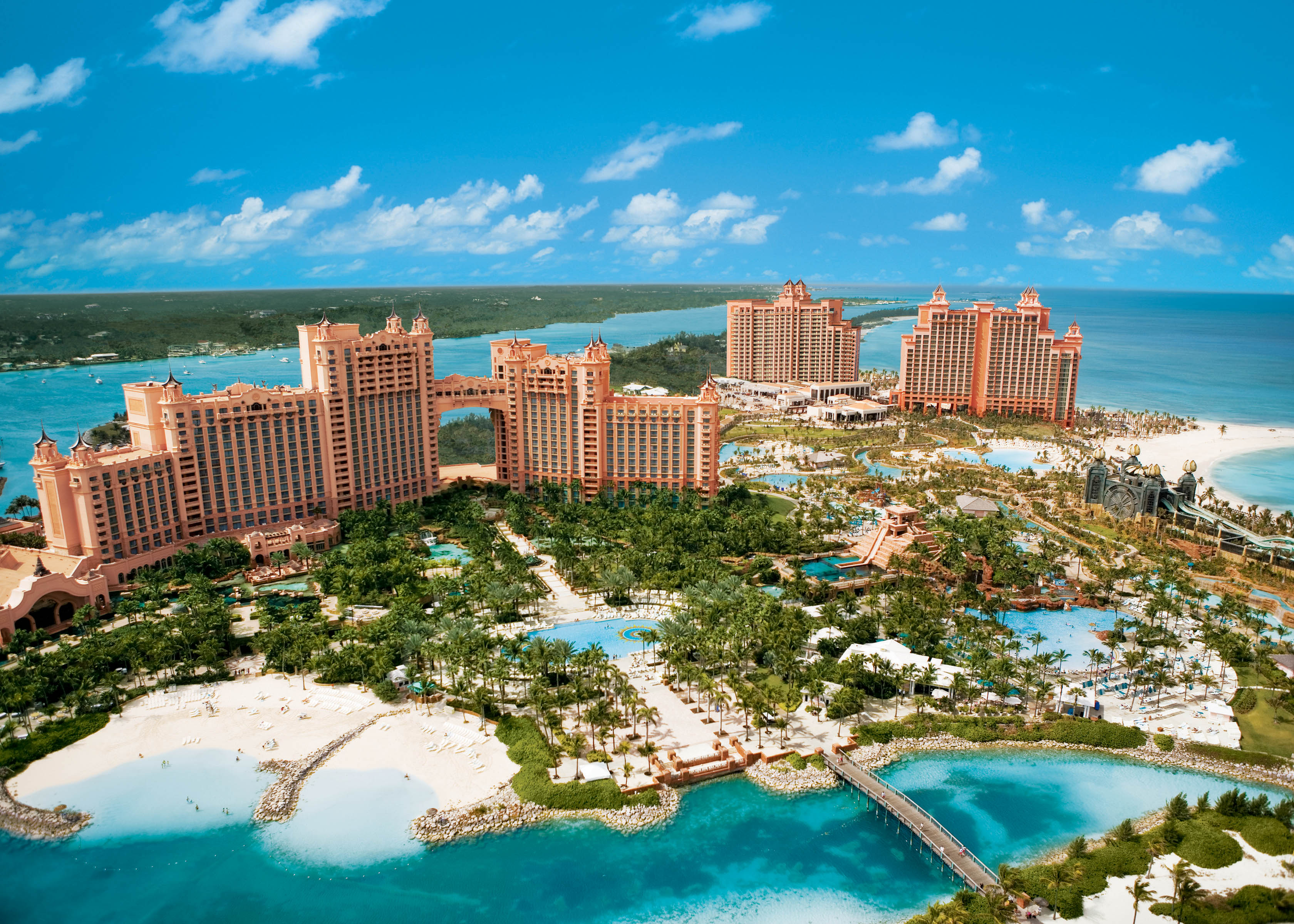 5. Hotel Sa Pedrissa
Mallorca, Spain
This absolutely extraordinary little hotel is such a dream. I have been lucky enough to stay here, and I can tell you it was absolutely incredible. We had a view of the breath taking rolling hills and the gorgeous blue sea right out my window. The rooms interiors and exteriors are so old and cute. The vintage furniture and wooden beams give the rooms such a cozy, homely feel to them.
6. Navagio Beach
Zakynthos, Greece
Navagio Beach, which translates to Shipwreck Beach, is so lovely with pristine blue water and white sand. The major tourist attraction is this 1980's shipweck. It has such a cool story behind it and who said you can't learn a little history while on vacation.
7. Rothenburg ob der Tauber
Rothenburg ob der Tauber, Germany
This fairy tale town you must see to believe. It looks like something from a Disney film. Even though you may not find talking mice or princesses you can still find some amazing things here. With the cutest little German shops to spend a day looking through, there is never nothing to do.
8. Four Seasons Resort Bora Bora
Bora Bora, French Polynesia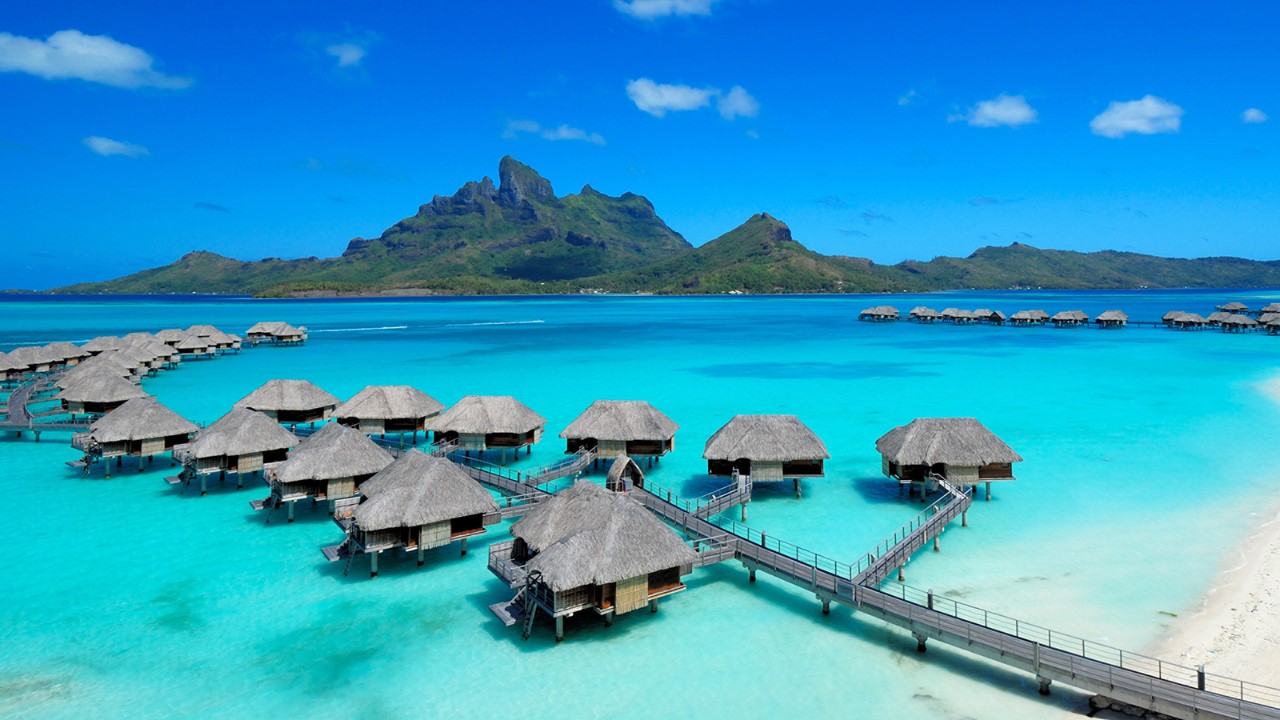 This outstanding hotel is almost too good to be true. When they say the ocean is at your doorstep they literally mean it. Step outside your private villa and go for a swim or for a walk up along the beach. The ocean is made to seem like a pool with deck chairs and palm trees. The Four Seasons Resort not only looks amazing it is also renowned for its excellent service and staff. This luxury resort ticks all the boxes.
9. Naples
Naples, Italy
Naples is Italy's third largest city and by far one of the most colourful. Its old architecture along with these bright colours are a sight you just can't miss. Its sea-side location is breath-taking and the food is to die for. It is such a picturesque place with rich culture and history, old architecture to experience and amazing views everywhere you go.
10. Palace of Versailles
Paris, France
The Palace is so elegant and beautiful, it took my breath away when I saw it in person. The huge front gate that seems made of solid gold is only the start of the adventure you take when you step inside The Palace of Versailles. The ceilings of the rooms are painted so intricately with extraordinary designs and every inch of every room is hand crafted with outstanding precision.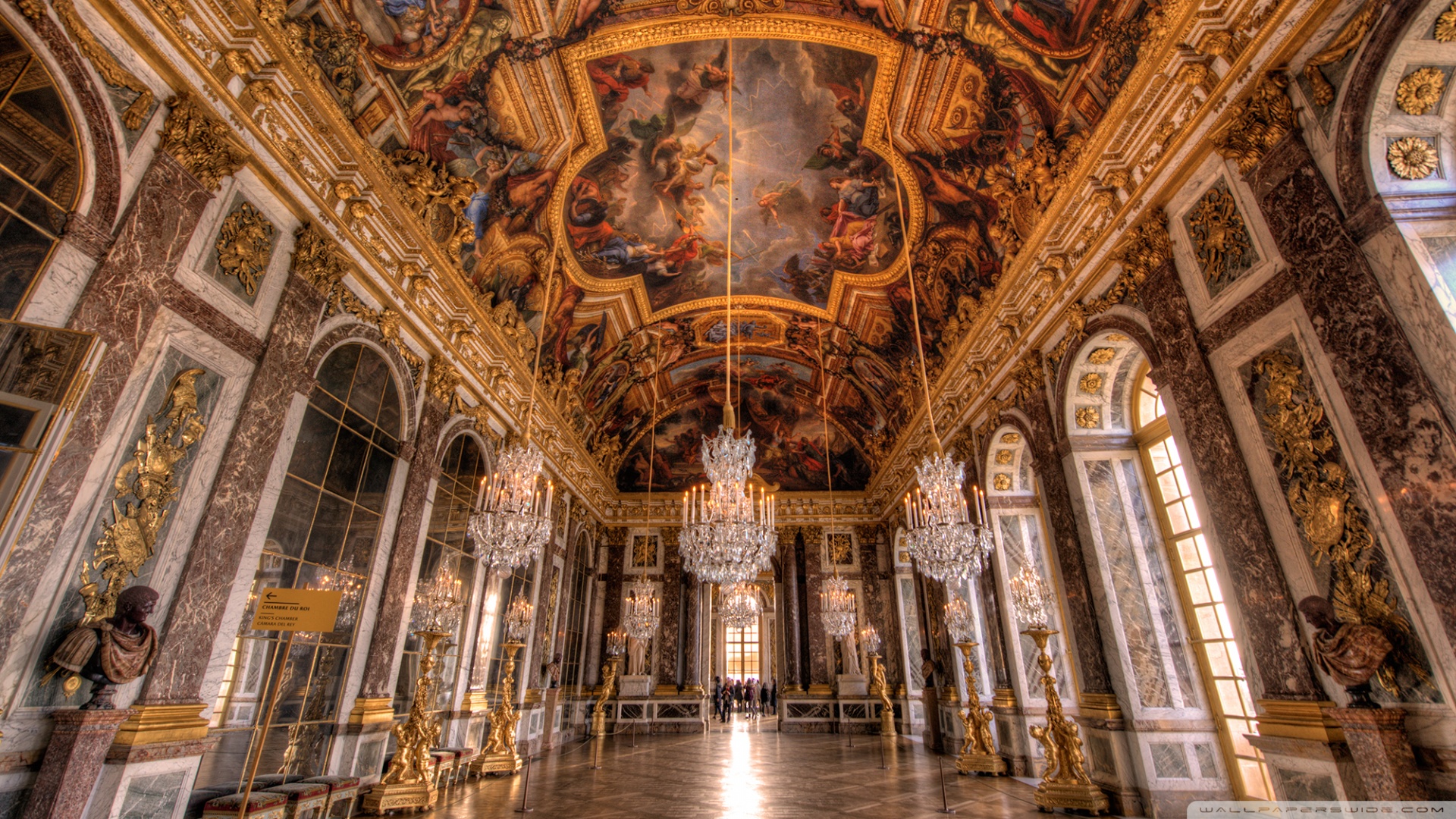 If you have been lucky enough to visit any of these amazing destinations don't forget to tag me in your pics on Twitter or Instagram @h_beauty_spot.
Lots of love,