Sometimes, in the rush of life; jobs, family, school, our priorities can get muddled up. We often put an entire list of things above our mental health when, in fact, it should be top priority. With poor mental health you can feel drained and run down and all the other things in your life won't be done as well as they could be or enjoyed to the fullest extend. Sounds scary right?
But what if I told you that I know 7 super easy ways to fix this, and recharge your mind and soul? And guess what, I will share them all with you in this post!
In this series,
A Clutter Free Life
, I will be teaching you ways to declutter and organize your home, blog and soul. I have already covered home and soul in previous posts which you can check out below:
Organising your makeup collection
What your blog's sidebar actually needs
There will be more content and exclusive posts in my Resource Library that you can get access to below. There you will also find my eBook, content upgrades, discount codes and more. It's full of amazing goodies and, the best part, it's FREE! I will be posting 3 posts on the blog as part of this series, then another 3 to the Resource Library, click below to get access to these.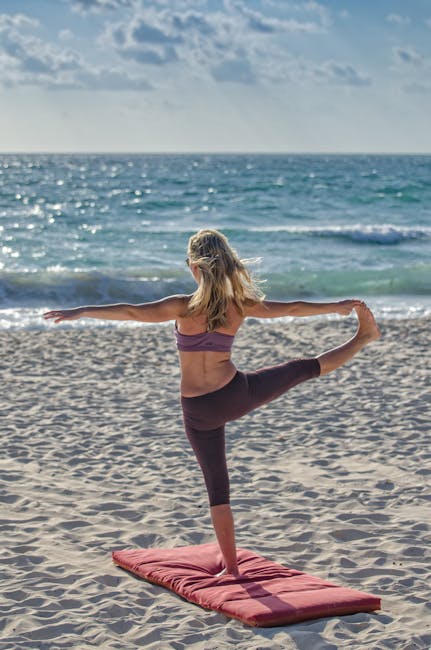 I have tried to create a list catered to everyone so I'm sure something here will stand out to you and will be a great asset when it comes to relaxing and recharging.
1. Meditation
Meditation is a great way to relax and destress. In this case, it will help you to 'declutter' your mind. There are so many ways to do this either at home or at a centre. The way that I find helps me is to just sit for 2-5 minutes, clear my mind and focus on my breathing. It may sound simple but it takes a while to learn how to clear your mind. You always have things running through your mind, to do lists, school work etc. So blocking that out, even for a few minutes, is surprisingly difficult. But like everything, practice makes perfect.
2. Workout/physical activity
I know what you're thinking "workout, really?!". But yes, getting up and getting active can actually help you to recharge especially if you are surrounded by nature. When you exercise your brain releases endorphins, a stress fighting chemical. Plus the added benefit of being in nature with the fresh air and peaceful sounds, you're bound to feel fresh and recharged in no time.
3. Take a trip
Taking a break from your working life or any other stressful lifestyle is always a good thing, in moderation. By taking occasional trips, whether that be road trips, camping or overseas holidays, your body is given some time out to just relax and get everything back in order. Make sure that you have a definite line between work and pleasure, because no holiday is relaxing when you take work with you (unless you're a travel blogger, then you're living the dream).
4. Socialise
Simply by hanging out with friends and family and doing something you enjoy, you will start to relax, rewind and recharge. Some things I like to do with loved ones is to get a bite to eat (preferably breakfast), workout at a park, go catch a film, or go to the beach on hot summer days.

5. Disconnect
Now I'm not talking about disconnecting from your friends... exactly. I'm talking about turning off your phone and focussing on real life and real friends for a day or so. This can be very difficult, especially if you're a blogger or influencer like myself, but hopefully you have an understanding and supportive audience/followers. This is probably one of my favourite ways to recharge and, in my opinion, the most effective. I am always on my phone or computer so when I turn them off it really puts everything in perspective and I feel so much calmer and involved in the real world.
6. Read a book
Reading as book is like immersing yourself into a whole new world. A world where dragons exist, or you're in someone else's life, or you're on the hunt for a criminal. A book can take you anywhere and by reading a great book your mind forgets about the stress of life and the clutter in your head and just takes you into another life. How fricken cool is that! Sometimes forgetting about real life and creating your own reality is the best way to recharge your mind.

7. Treat yourself to "me time"
"Me time" is essential to a recharging yourself. To be able to move on and keep going you need to sometimes think of yourself recharge so that you can be the best you possible. ]"Me time" is anything that makes you happy. Whether that be taking a hot bath, taking yourself on a dinner date, rugging up and watching Netflix or anything in between, do what makes YOU happy and do it for yourself, not for anyone else. Because girl, you deserve it!
To sum up
what all of these things have in common: the best way to recharge is to take a break from work or any other stress in your life (school, relationships, social media etc). Even if it is just for a few minutes, taking the time out of your day or week to take a break and
look after yourself
is the best way rejuvenate, declutter and recharge your mind, soul and body.
So, what's your favourite way to recharge? Is it on this list or something else? Comment below letting me know.
If you found this helpful and want to declutter even more areas in your life, check out my previous posts from A Clutter Free Life series below and get access to my
free resource library
which has even more content from this series.
More from the series:
Organising your makeup collection
What your blog's sidebar actually needs
Catcha,